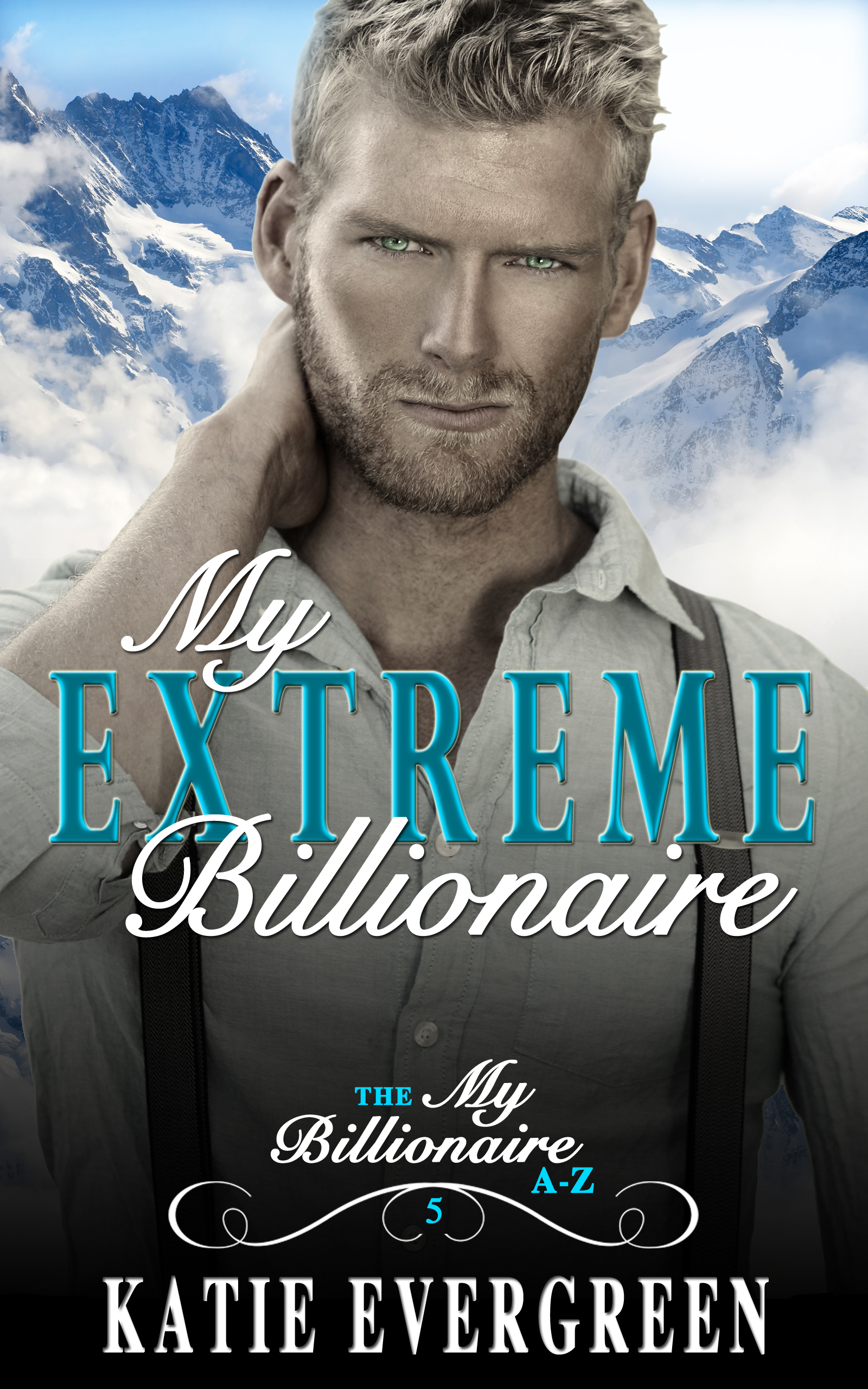 They may start as enemies, but sometimes all it takes to find love is a savage snowstorm, a dangerous mountain, and a desperate fight for survival
My Extreme Billionaire
One of the most famous—and notorious—billionaires on the planet, Devlin Storm is a household name. Genius designer, infamous playboy, and extreme sports enthusiast, Devlin loves nothing more than living dangerously—whether on the ski slopes, or on the dating scene. But when he attempts to pilot his helicopter over the Alps on the eve of one of the worst storms on record, he realizes that when you live this close to the edge, things can go very, very wrong.

Darcy Wainwright is terrified of adventures. She does her best to make every day as safe as possible, which involves a boring apartment, a dull job at an Alpine hotel, and no personal life. When hotel guest Devlin Storm asks Darcy to accompany him on a dangerous helicopter ride, and offers her a fortune to do so, she can't help but say yes to this dream opportunity—especially as Devlin is so attractive. But when a storm brings them down in the middle of the mountains, the dream quickly turns into a nightmare.

A woman who has always been afraid of adventure—and of love—who finds herself in the middle of both. A man whose extreme reputation hides a tragedy, who secretly wants nothing more than to meet his true soulmate. They may start as enemies, but sometimes all it takes to find love is a savage snowstorm, a dangerous mountain, and a desperate fight for survival—not to mention a log cabin with a roaring fire.

The fifth book in the My Billionaire A-Z clean romance series, My Extreme Billionaire is a dangerous ride into romance and adventure—where the thing that gets your pulse racing and steals your breath away isn't nature, but love.